Senior Pastor, Melvin B. Poe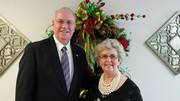 Bro. Poe has been pastor of Calvary Baptist Church since 1992. He was born and raised in Arkansas where he graduated from Marmaduke High School. He is married to his high school sweetheart, Darylon (Fahr) Poe. They have one daughter, Melanie Martin, who is married to Andy Martin, a pastor in Pensacola, Florida. They have one granddaughter, Kaitlyn (Martin) Hinote, married to Garrett Hinote. Both Kaitlyn and Garrett are employed at Huron Consultant Group in Pensacola, Florida. Bro. Poe's passion is preaching and teaching God's Word; seeing people saved and watching them mature in the Lord.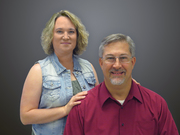 Executive Pastor, David Hagan
David joined Calvary's staff in 1997 and currently serves as our Executive Pastor. He is married to Dana Hagan and they have 3 grown children. Kailey, Korben, and Klayton. Dana currently works as a project manager at the University of Tennessee at Martin. David has a Diploma in Christian Ministry, an Associate of Divinity Degree and a Bachelor of Science in Organizational Leadership Degree, all from Union University, Jackson, TN. David is also the Upward Basketball Coordinator, a children's sports ministry program. He oversees a vibrant youth ministry at Calvary Baptist Church and teaches one of Calvary's newest and largest Bible Study classes, Life Group, each Sunday morning.
Associate of Students and Worship, Kurt Barnhart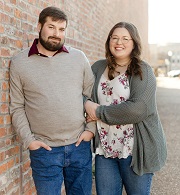 Kurt joined Calvary's staff in 2021 and serves as our Youth Pastor and Worship Leader. He is married to Bethany who is an art teacher at Obion County Central High School in Troy, TN.
Kurt's greatest desire is to see teens give their lives to Christ, grow spiritually in the Lord, and learn to use their God-given talents in service to our King and to our church family. He has a passion for leading God's people in worship. He and Bethany have both taught and served their church family for years prior to taking this opportunity.
Director of Pre-school and Children's Ministries, Taylor Allen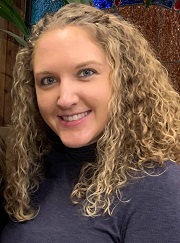 Ms. Taylor Allen recently joined the Calvary staff in January of 2021. She is currently serving part-time as the director of our Pre-School and Children's Ministries. Taylor is 27 years old and has lived in West Tennessee since birth. She graduated from the University of Tennessee at Martin in May of 2018 with an Elementary Education Bachelor's Degree. Since Fall of 2018, Taylor has been working as a 3rd grade teacher at Central Christian Academy in Martin. She found salvation in Christ as a 15-year-old and aided in leading her family to Christ as well. For that reason,
Taylor believes in the importance of Pre-School, Children's, and Youth Ministries. She has a strong desire to reach out to the lost, and aid in helping parents to raise their children up to become persistent, effective followers of Jesus Christ. She has a passion for using fun, creative, exciting ways to help train children up in the way of the Lord.