The Pastor, Ministry Staff, Deacons and Yokefellows recommend the following guidelines for the Calvary Baptist Church Regathering beginning May 24th at 8:30 and 10:45 AM.
1. Only come if you feel safe. Please do not come if you are feeling sick. Live-streaming will still be available.
2. Wear a mask if you feel safe doing so. Masks will be available at the church.
3. No nursery, childcare or children's church. Children's materials will be made available for use during worship.
4. No food or drinks in the building.
5. Hand shakes and hugs are discouraged (smile and be friendly).
6. Sit together as a family. Leave at least six feet between families.
7. Sanitizing team will clean before each service.
8. Doors will open at 8:00 AM for the 8:30 worship service. Doors will be locked following the first service for the sanitizing team to clean. Doors will reopen at 10:15 AM for the second worship service at 10:45 AM.
9. Sunday PM service will be live-stream only.
10. The Welcome Center entrance on the North side and the handicap ramp doors will be the only entrances available.
11. Parts of the building will not be accessible.
Welcome
Welcome to the Calvary Baptist Church website. We are excited that you would take the time to view our site and see the many opportunities we offer in serving our Lord Jesus Christ. We hope to answer your questions as you browse our different pages. If you have any questions please feel free to contact us.
VERSE of the WEEK: That all the people of earth may know that the Lord is God, and that there is none else 1 Kings 8:60
Sunday
8:30 AM Worship
9:45 AM Sunday School
10:45 AM Worship
5:00 PM Various Bible Studies
6:00 PM Evening Worship
Wednesday
6:45 PM Wednesday Recharge Service
6:30 PM Youth-Wednesday Night Live
6:30 PM R.A.,G.A.& Mission Friends Ministry
Calvary Baptist Church Welcomes You!
We 're glad that you have stopped by to learn what we're all about. We hope you see our passion for Jesus and His gospel. He is the only reason that we do what we do — preaching, children's ministry, outreach, and even singing.
If you were to ask us to describe ourselves in one sentence, we would say, "We're a gospel centered, city focused, church community."
These three elements create the DNA for us to live all of life for the glory of Jesus. As a Gospel Centered church, you will notice that we believe the gospel is so much more than a starting point for people. The gospel is all of life, and it shapes the very way in which we live life together with our family, friends, city, and the rest of the world. We want to view and live all of life through gospel, which is the truth for all of us.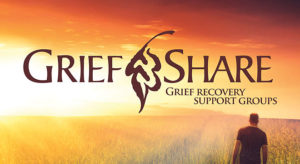 Sundays beginning March 8th at 4:00 PM
Tuesdays beginning March 10 at 6:00 PM
Welcome to the Calvary Baptist Church of Union City, TN Online Giving page.
This will allow you to create your free online giving account for Calvary Baptist Church. Thank you!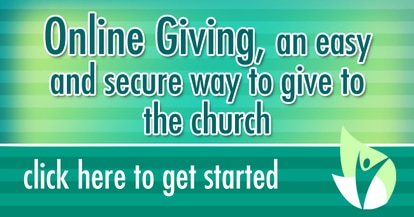 Where can God use your talents?

WORSHIP

CHILDREN